This page will update every 3 seconds. Bidding will be extended on individual lots if bids are placed within 10 minutes of the items end time.
North East Engineering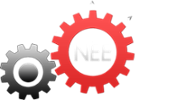 North East Engineering have various high quality machines available, which are being offered for sale on behalf of a leading finance company, which once supplied the oil & gas industry.
Online Auction Date: Thursday 24th March 2016 - 3pm GMT.
Location:Various sites (see individual lots for details)
Viewing Dates: Appointment only.
*No loading facilities on site
Contact us for more details or to make an appointment to view: 02476 992205 or email info@1stmachineryauctions.com
The purchaser shall at it's own costs be responsible for disconnecting, dismantling and removing items purchased from the auction location. If the purchaser is intending to export items purchased at the auction it shall be responsible at its own cost for ensuring compliance with all UK export conditions and the obtaining of any applicable Export Licences.
The Catalogue is unavailable
Lot No.
Description
Lead Bid
Time Remaining
1

2011 Doosan Puma 480L - Fanuc Control

S/n: ML0146-000320
Date: 2011
Weight: 10600kg

Swing Over Bed 900mm.
Maximum Turning Diameter 610mm.
Maximum Work Piece Length 2155mm.
Bore of Draw Tube165.5.
Spindle Nose A1#15.
Spindle

more ...

Video
View LotClose
2

2012 Mazak VCS530C

Mazak Smart VCS-530C Vertical Machining Center
Model VCS-530C
New 2012


Mazatrol Smart CNC Control with 10.4 LCD Monitor

Table Size 1300 x 550mm

Traverses XYZ: 1050 x 530 x 510mm

30 Station ATC

12000rpm spindle

more ...

View LotClose
3

Takisawa EX-310 3 axis CNC Turning Centre ( 2007)

480mm swing, 400mm max. machining diameter, 710mm max. cutting length, 75mm bar capacity, 12 station turret with driven tool facility , static tooling and driven tooling included

more ...

View LotClose
4

2010 Hurco TM8 CNC Lathe *SOLD PRIOR TO AUCTION*

S/n: T811-11102010AAA

Specifications:
X-AXIS TRAVELS 8"
Z-AXIS TRAVELS 20"
MAX. TURNING LENGTH 18.8"
MAX.TURNING DIAMETER 12"
SPINDLE SPEED 4,800 RPM
SPINDLE MOTOR 15 HP
SWING

more ...

Video
View LotClose
5

2006 Hartford Omnis 1270 Vertical Machining Centre with 4th Axis - Fanuc Control

Hartford Omnis 1270 Vertical machining centre ( 2006) with integrated 4th axis
FANUC Control
Traverses X -1257mm, Y-609mm , Z -622mm,
Table -

more ...

View LotClose