This page will update every 3 seconds. Bidding will be extended on individual lots if bids are placed within 10 minutes of the items end time.
Progress Rail UK Ltd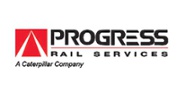 Progress Rail UK Ltd are offering a 2014 Mazak Integrex i300S due to reinvestment
Online Auction Date: Thursday 24th March 2016 - 3pm GMT.
Location: Nottingham
Viewing Dates: Appointment only.
Call us for more details: 02476 992205 or email info@1stmachineryauctions.com
The purchaser shall at it's own costs be responsible for disconnecting, dismantling and removing items purchased from the auction location. If the purchaser is intending to export items purchased at the auction it shall be responsible at its own cost for ensuring compliance with all UK export conditions and the obtaining of any applicable Export Licences.
The Catalogue is unavailable
Lot No.
Description
Lead Bid
Time Remaining
1

2014 Mazak Integrex i300S - Matrix 2 - 1500mm Bed

Capacity

Chuck size main spindle : 10"
Chuck size secondary spindle :10"
Max Swing: 658mm
Swing over cross slide: 658mm
Swing during Y-Axis Process: 658mm
Max machining diameter:

more ...

View LotClose